Prepared by the American Hellenic Institute (AHI), and approved by the Order of AHEPA, and the Hellenic American National Council (HANC)
Each year, AHI initiates congressional legislation, issues policy statements, and serves as an effective watchdog on issues affecting U.S. relations in Southeastern Europe. Key issues have included ending the illegal occupation of Cyprus, the treatment of the Ecumenical Patriarchate, aggression in the Aegean Sea, and the U.S.'s response to the dispute between Greece and the Former Yugoslav Republic of Macedonia (FYROM) over the latter nation's name.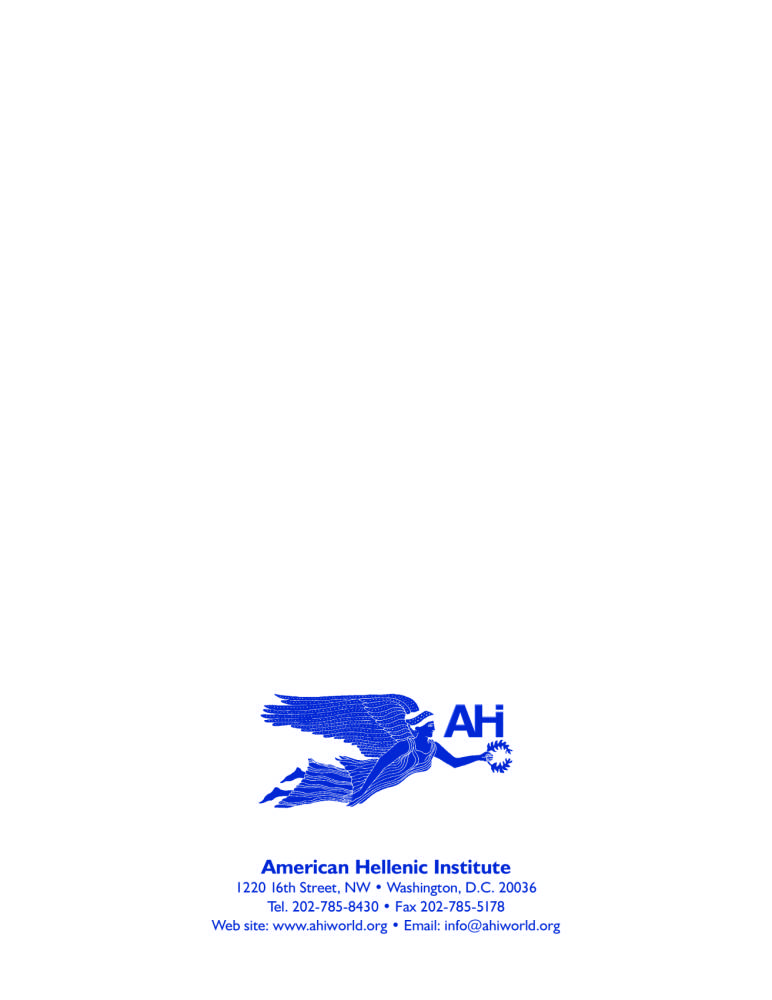 Hellenic American National Council is a non-profit organization.
A new sense of Philhellenism rises in our times. With unity and vision we can make the Hellenic system of values, the dominant ideology in Humanity. We believe that the humanistic ideology of Hellenism is the only one which can lead to a universal renaissance.