The newly Elected Executive Board of the Hellenic American National Council held its First meeting in Baltimore, MD at the Ikaros Restaurant. L-R Dr. Panayiotis Baltatzis, Secretary General of HANC, Xenos Kohilas, owner of Ikaros, Dimitri Hios, A' Vice President of...
read more
Office of HANC April 7th, 2021 On Monday, April 5, 2021, the Executive Committee of Hellenic American National Council ("HANC") held a plenary session with more than 19 attendants, including 16 Members in Good Standing and three observer federations. Following the...
read more
Press Release March 20, 2021 RE: HANC 2021- 200 YEARS OF FREEDOM The Hellenic American National Council (HANC), offers to be an Information Clearinghouse for planned activities and events by Greek American Organizations, Associations, Federations, Societies and...
read more
FOR IMMEDIATE RELEASE HANC Leadership Counters Corporate Hijacking Attempt, Warns Public of Potential Fraud. March 4, 2021 – Hellenic American National Council (HANC) has issued a direct legal warning to a group attempting to hijack the organization, and is advising...
read more
Δελτίο Τύπου Ουάσιγκτον 3, Μαρτίου, 2021 Γραφείο Ελληνοαμερικανικού Εθνικού Συμβουλίου Το Διοικητικό Συμβούλιο του Ελληνοαμερικανικού Εθνικού Συμβουλίου  (HANC)  καταδικάζει την απόπειρα πειρατείας του οργανισμού από  πρόσωπα που  σφετερίστηκαν την εξουσία του...
read more
Sent to HANC Members VIA  U.S. MAIL AND E-MAIL February 2, 2021 Dear Members of HANC and Executive Council, I hope my message finds you and your families in good health and spirit. I am writing to update you on the status of the next HANC General Meeting and...
read more
Ιανουάριος 2021 Στο εορταστικό πνεύμα της εβδομάδος αυτής, τιμούμε τις εορτές των Ελληνικών Γραμμάτων και των Τριών Ιεραρχών συμβάλλοντας στην ολοκλήρωση του υπαίθριου Καλλιμάρμαρου Ελληνικού Θεάτρου του Κέντρου Ελληνικών Σπουδών Παιδεία, στο Πανεπιστήμιο του Ρόουντ...
read more
Ιανουάριος 2021   ΜΗΝΥΜΑ ΓΙΑ ΤΟΝ ΝΕΟΝ ΕΤΟΣ του Προέδρου του Ελληνοαμερικανικού Εθνικού Συμβουλίου Τούτες τις πολύ διαφορετικές Χρονιάρες Μέρες, Ημέρες ψυχικής ανάτασης, Χαράς αλλα και Περισυλλογής, Ευχόμαστε στον καθένα χωριστά, σε όλους τους Ελληνες και φιλέλληνες...
read more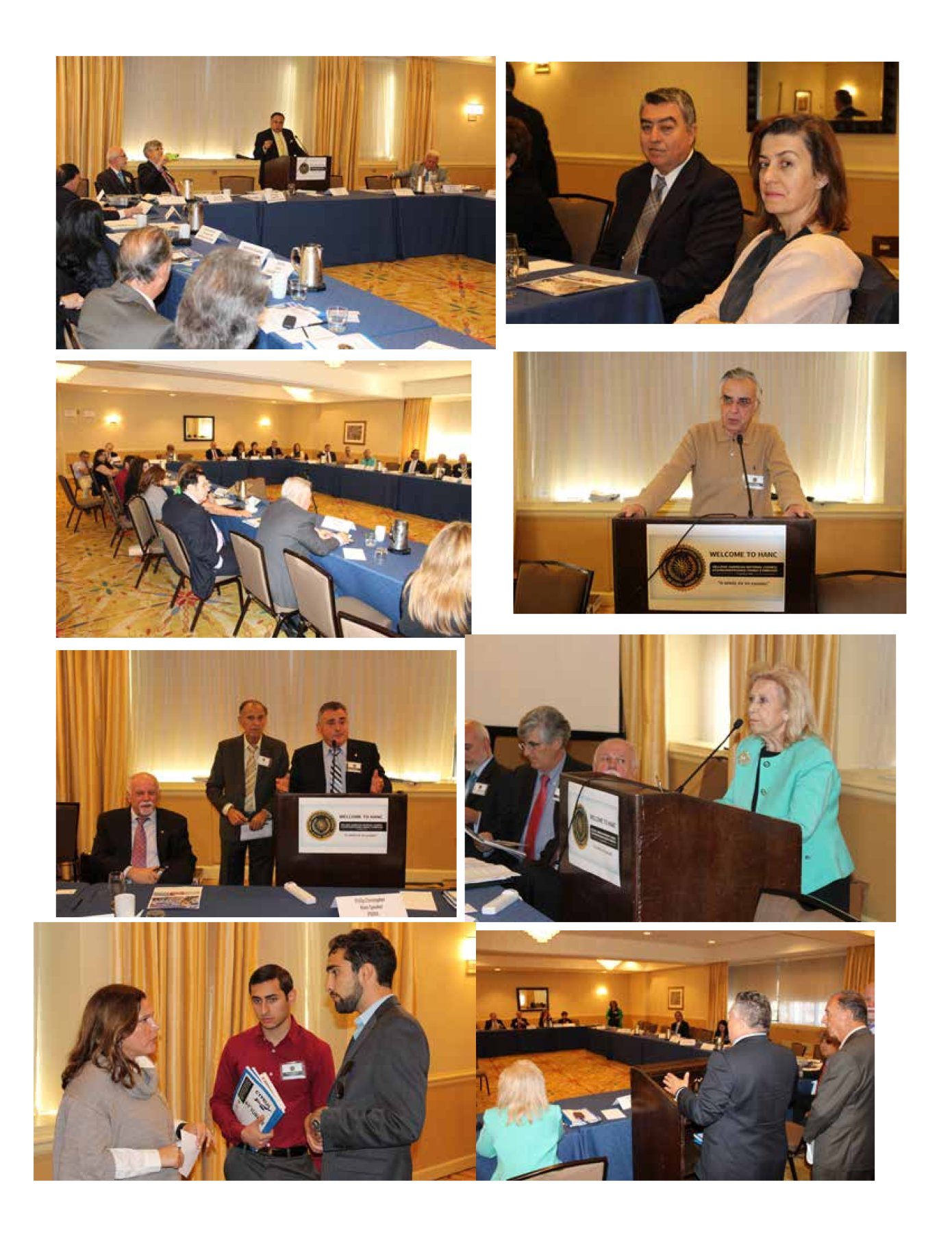 The President of HANC Mr. Vasilis Mataragas announced that HANC is preparing a National Convention in Greece from August 1 to August 7, 2021 More details to follow Are you interested in attending? please communicate with the president bmataragas@yahoo.com or with...
read more